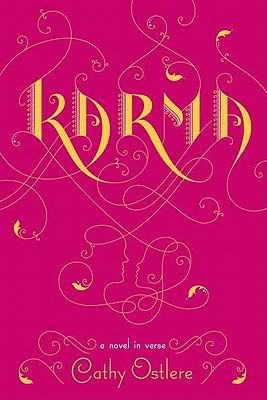 Book Jacket
It is 1984, and fifteen-year-old Maya is on her way to India with her father. She carries with her the ashes of her mother, who recently committed suicide, and arrives in Delhi on the eve of Prime Minister Indira Gandhi's assassination and one of the bloodiest riots in the country's history.
Maya is separated from her father and must rely upon the help of a young man she's just met--they mysterious, kindhearted Sandeep--if she is to stay alive and make it home. But as her love for Sandeep begins to blossom, Maya will have to face the truth about her painful adolescence...if she's ever to imagine her future.
Review
Maya experiences the worst thing a teenaged girl could imagine, AND the worst thing a daughter could imagine. And that is before the book begins, and tragedy piles on top of tragedy. Seriously, this girl! She is born to a Sikh father and a Hindu mother, and she is raised in India. She speaks three languages, but no matter where she goes--Canada or India--she doesn't fit in.
After the horrific riots in New Delhi, I am amazed that Maya finds the strength to keep living. She endures and sees more than anyone ever should. I have the utmost respect for her. Sandeep is also wonderful. At first childish and lusty, he grows by seeing Maya's pain. He realizes there are greater things to live for, people to fight for, and his own mysterious past to discover and forgive.
I loved this book even though it tore my heart to shreds. It isn't an easy book to read. But its message of perseverance, forgiveness, and love--along with all the messy consequences when we fail--is worth the pain.
Four out of five
marigold petals.
Release Date: March 2011
Reading Level: Grade 8+
Where In Dunlap Public Library's Collection: YPL OST